2019 Show Dates
Carmel Valley Gem & Mineral Society
PETRIFIED WOOD & FOSSILS ONLY
Sept 21st & 22nd, Sat & Sun 10 am -5 pm
Monterey Fairgrounds
2004 Fairgrounds Road
Monterey, CA
Nevada County Gem Show
Oct 5 th - 6th Sat 10 am - 5 pm & Sun 10 am - 4  pm
11228 Mc Courtney Road
  Grass Valley, CA


Peninsula Gem & Geology Show
Oct 12 & 13 Sat & Sun 10 am -5 pm   Los Altos Youth Center
1 North San Antonio Road
Los Altos, Ca
Contra Costa Mineral & Gem Show
Nov 2nd & 3rd Sat & Sun10 am - 5 pm
  Centre Concord
5298 Clayton Road
Concord, CA
Livermore Lithorama
PETRIFIED WOOD & FOSSILS ONLY
  Nov 16th & 17th Sat 10 am - 5 pm  &  Sun 10 am - 4 pm
The Barn
3131 Pacific Ave
Livermore, CA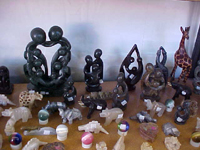 Contact Us: Applegatelapidary@volcano.net
Copywrite©2012 Applegate Lapidary, All rights reserved
We do shows in California, Colorado and Arizona and would love for you to come visit us. Some of our products are only sold at these shows.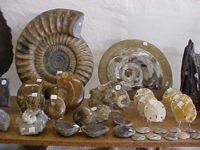 We are a petrified wood lapidary company specializing in polished petrified wood from around the world. We are direct importers of glass beads from the Czech Republic as well as importers of various stones from Africa that we have manufactured into beads. We carry an assortment of various fossils from around the world, which allows us to be very competitive with our pricing.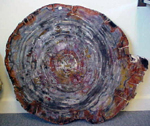 Please come see us at one of our shows!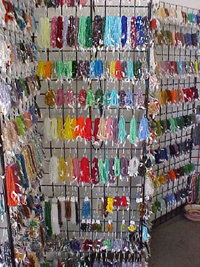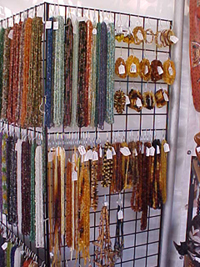 Wholesale inquiries
click here